INTIMACY RITUAL CRYSTAL TOOLS TO INCREASE YOUR PLEASURE!
Our intimate gemstones are made from semi-precious crystals that are handpicked, carefully sourced, and made with love for you! We believe that connecting with your pleasure is one of the most precious gifts you can give yourself.
Welcome to a journey of transformation, self-care, and intensified pleasures.
We are happy to guide you along the way!
Dare to be BOLD with our exquisite collection of body chains
---
Blog
---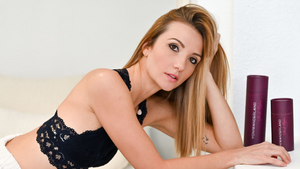 In a world where hustle, ambition, and achievement often take center stage, it's essential to acknowledge and celebrate the equally potent, yet sometimes overlooked force— The Feminine Energy.  Far from...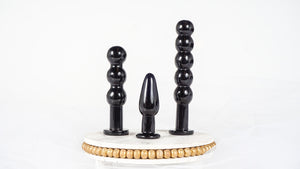 Rocks are the least expected materials you'd want to thrust into your 'sacred place' as a female.  If you're surprised why many people are making the shift to wands today,...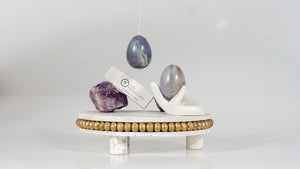 Getting a Yoni Egg promises a revolutionary experience for most women. Daily practice of Yoni Eggs helps women experience enhanced sexual pleasure, increased vaginal lubrification and arousal, more intense orgasm and...
Meet the founder
Nathalia Gilek is a Yoni Egg Facilitator and an enthusiast when it comes to empowering women to be comfortable in owning an Erotic and Sensual body. She has developed her own Yoni Immersion Ceremony where she guides women in their Yoni Egg Practice using key movements & meditations techniques to tone and awaken the yoni as well as facilitates other experiences helping individuals connect with their erotic energy using the senses and exploring with touch which are primal components to enhance pleasure in the body.
Book a Session!
Our store
3620 Coral Way, Miami, FL
Mon - Fri, 10am - 4pm
Saturday, 8am - 12:30pm
Sunday - Closed